Vaccines save lives-Har Ek Teeka Hai Zaroori

Last week, during an awareness campaign VaccineOnWheels's Healthcare Assistant – Pallavi, educated Sartaki's Mother about the additional vaccines not covered in the Government's Immunisation Schedule. Sartaki's Mother was taken aback by vaccinations for Typhoid and Chickenpox also exist! Knowing this, without any delay, she enrolled Sartaki on VaccineOnWheels Subsidized Interest-free EMI Vaccination Package.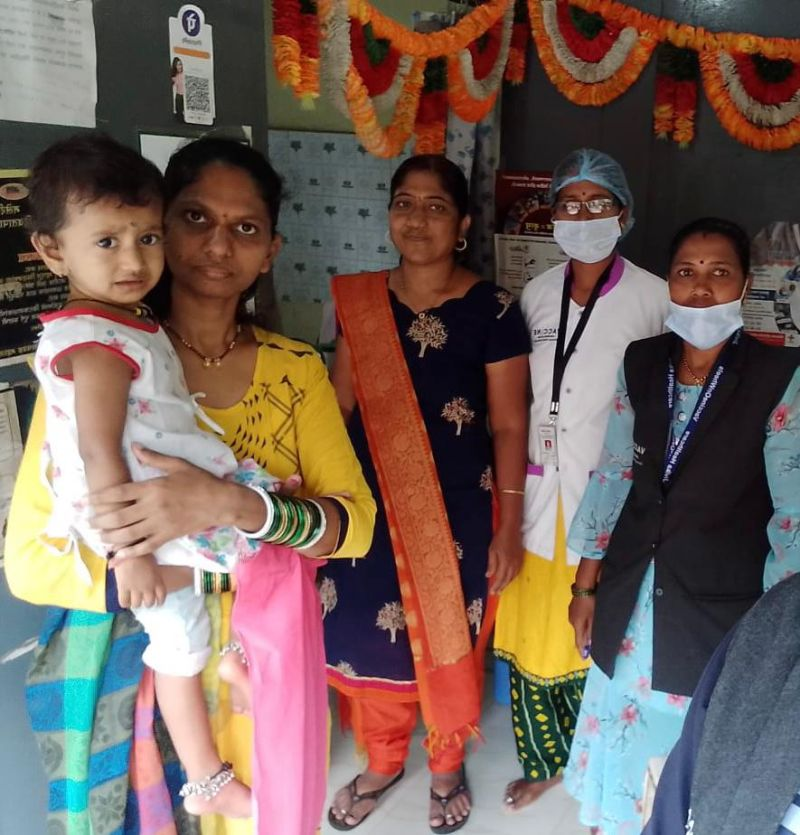 Hear it from a proud mother!
"We are a family of 4 from Chinchwad Nagar. My husband is a temple priest, and I am a homemaker. I also sell LIC insurance policies as a freelancer to make extra income. I know that just like insurance that protects our dear ones, vaccination is the best insurance to cover our children and give them a healthy future. For Sartaki, my little girl, I ensured we got all the prescribed vaccinations from a nearby Government centre. Last week a Healthcare Assistant came to our home enquiring about my kid's vaccination status and educating us about the need for getting a total rate of vaccines. It was a relief to hear from her that vaccinations for Typhoid and Chickenpox also exist! When she told me that these vaccines were available at our neighbourhood clinic, I decided to get Sartaki scheduled for all the remaining vaccines.
While Vaccines safeguard children against any vaccine-preventable diseases, it also helps to prevent unexpected medical expenses. This encouraged me to enrol in a VaccineOnWheels' #HarEkTeekaHaiZaroori' program. Furthermore, when the team visited us a week after the 1st dose was administered, it also gave me confidence about the whole campaign.