Corporate Vaccination Drive for Blue Collar Workers & their Children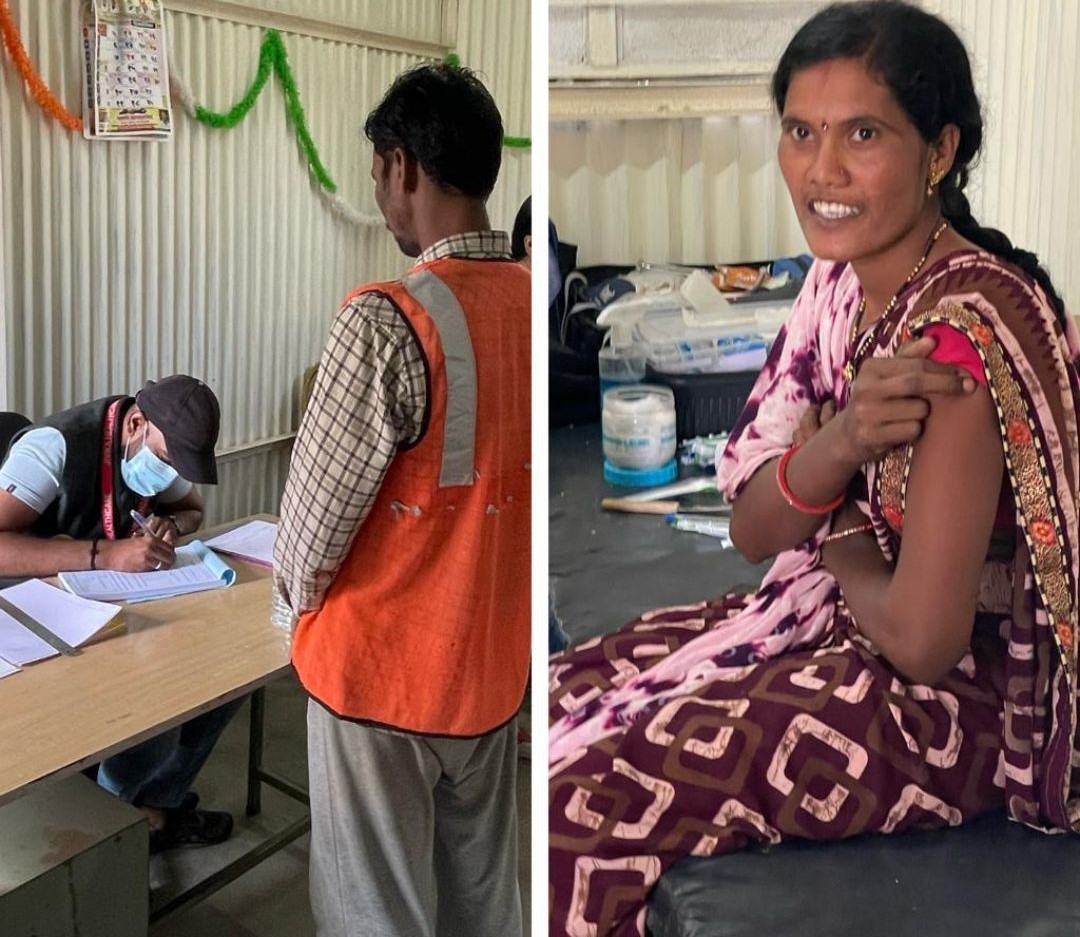 At @VaccineonWheels, we believe in taking meaningful steps toward promoting health and well-being for all. It is with immense pride and commitment that we announce one of our recent Corporate Vaccination Drives at Pegasus Properties: Megapolis Labour Camp, where we vaccinated Blue Collar Workers and their children with Typhoid Shots. More than 90% of the population do not know that Typhoid can be prevented with vaccination – that too single dose for lifetime immunity! With this Vaccination Drive, we are not only ensuring a healthier future for blue-collar workers & their children but also helping to alleviate the
medical cost burden on families.
Inviting Corporate Houses Across India
As part of our Employee Health and Welfare program, you can join forces/hands with us to offer vaccinations in your premises. By participating in this initiative, you are not only promoting the health and well-being of your employees but also making a positive impact on the community.
Let's & work together to ensure that every individual, regardless of their background, can enjoy a healthier and more secure future. Reach out to us today and be a part of this transformative journey towards a healthier India.
Corporate Vaccination program availabl
e in Mumbai, Pune, Bengaluru, Kolkata, Delhi, Gurugram, Ahmedabad, Chennai, Hyderabad.