Your One-Stop Vaccination Solution
Pune's Largest Vaccination Clinic Network: Your Health, Our Priority
Vaccination Chart
Birth
BCG (1 of 1)
OPV (1 of 1)
Hepatitis B – 1(1 of 4)
6 Weeks
DTP – 1 (1 of 3)
Rotavirus – 1 (1 of 3)
Hib – 1 (1 of 4)
PCV – 1 (1 of 4)
IPV – 1 (1 of 5)
Hepatitis B – 2 (2 of 4)
10 Weeks
DTP – 2 (2 of 3)
Rotavirus – 2 (2 of 3)
Hib – 2 (2 of 4)
PCV – 2 (2 of 4)
IPV – 2 (2 of 5)
Hepatitis B – 3 (3 of 4)
14 Weeks
DTP – 3 (3 of 3)
Rotavirus – 3 (3 of 3)
PCV – 3 (3 of 4)
Hib – 3 (3 of 4)
IPV – 3 (3 of 5)
Hepatitis B – 4 (4 of 4)
6 Months
Influenza Vaccine – 1 (1 of 2)
7 Months
Influenza Vaccine – 2 (2 of 2)
9 Months
Yellow Fever (1 of 1)
Typhoid Conjugate Vaccine (1 of 1)
Meningitis ACWY – 1 (1 of 2)
MMR – 1 (1 of 3)
12 Months
Japanese Encephalitis (1 of 1)
Cholera (1 of 1)
Hepatitis A – 1 (1 of 2)
Meningitis ACWY – 2 (2 of 2)
PCV Booster (4 of 4)
15 Months
Varicella – 1 (1 of 2)
MMR – 2 (2 of 3)
PCV Booster (4 of 4)
16-18 Months
DTP Booster – 1 (1 of 1)
Hib B – 1 (4 of 4)
PCV Booster (4 of 4)
IPV B – 1 (4 of 5)
18-24 Months
Meningitis ACWY – 1 (1 of 1)
Hepatitis A – 2 (2 of 2)
Varicella – 2 (2 of 2)
Annual Influenza Vaccination (Annual Influenza Vaccination should be given every year and should be continued till 5 years of age.)
30-36 Months
Annual Influenza Vaccination (Annual Influenza Vaccination should be given every year and should be continued till 5 years of age.)
42-47 Months
Annual Influenza Vaccination (Annual Influenza Vaccination is recommended every year till 5 years of age)
4-6 Years
DTP Booster – 2 ( 2 of 2)
MMR – 3 (3 of 3)
IPV B – 2 (5 of 5)
9-14 Years
Tdap (1 of 1)
HPV (1 of 1 , 2 of 2 (six months apart the 1st dose))
15-18 Years
HPV (1 of 3, 2 of 3, 3 of 3 )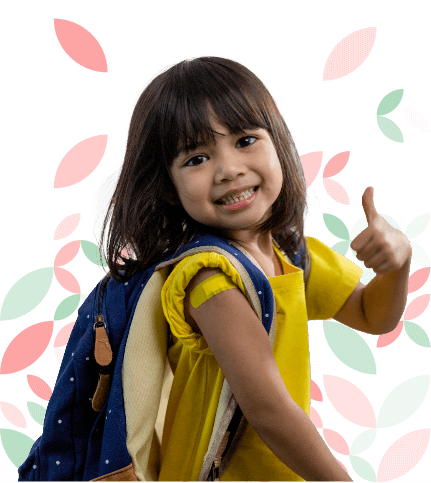 Introducing India's 1st Subsidized EMI Based Vaccination Service
For The Vaccines Not Covered by Govt
Jivika Sampoorna Tikakaran Yojana
Being a parent accounts for many decisions about how to take care of the child. From giving a safe environment, good education and a healthy livelihood, you have a 360° view of protecting your little one. However, not all threats to your child's safety are visible.
Vaccines remain the safest and the most cost-effective protection against various life-threatening diseases. It is vital that the parents are aware of additional immunization against life-threatening diseases that are not currently covered by the government. Apart from the 11 vaccines given by the government, WHO and IAP recommend additional 5 vaccinations to complete the immunization shield around the child.
About Vaccine On Wheels
In collaboration with IIT Hyderabad and Bill & Melinda Gates Foundation, Jivika Healthcare Private Limited (VaccineOnWheels.com) has introduced India's 1st Doctor-based Mobile Vaccination Clinic in 2019.
VOW is a Future Ready concept! We are India's only mobile vaccination service capable of handling Adverse Event Following Immunization. VaccineOnWheels aims to immunize India's underserved population by "Ensuring access to quality vaccination for all". We are one-stop mobile vaccination clinic with the vision to reduce inequality and increase immunization penetration. To ensure access for all economic strata, we create hospital-like sterile setups near their communities providing vaccination services. This agile setup reduces the overall costs and thereby makes quality vaccination service available and affordable for all age groups.
Learn More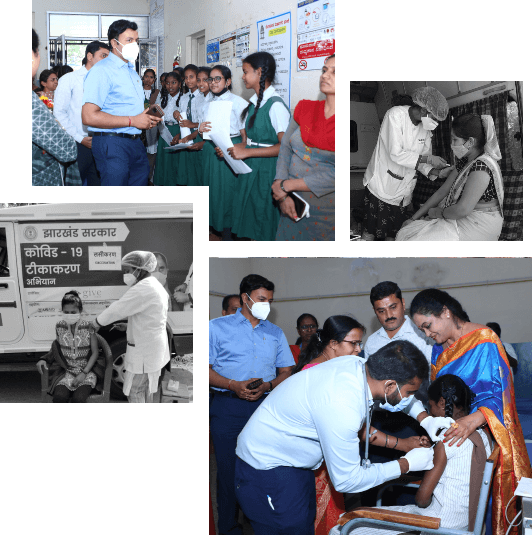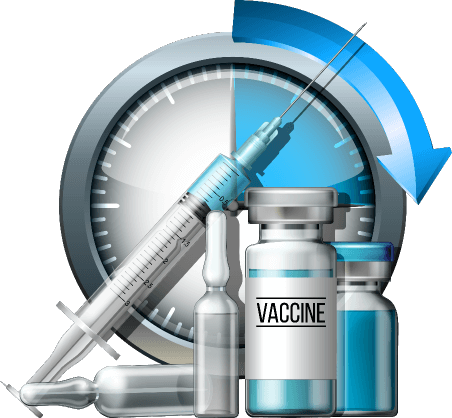 Who is Our Focus?
Children aged 0 - 9 years.
Children who haven't received all the WHO and IAP recommended vaccinations.
Children who have missed their age-specific doses but are keen to catch up by receiving the necessary jabs.
Know About The Diseases We Cover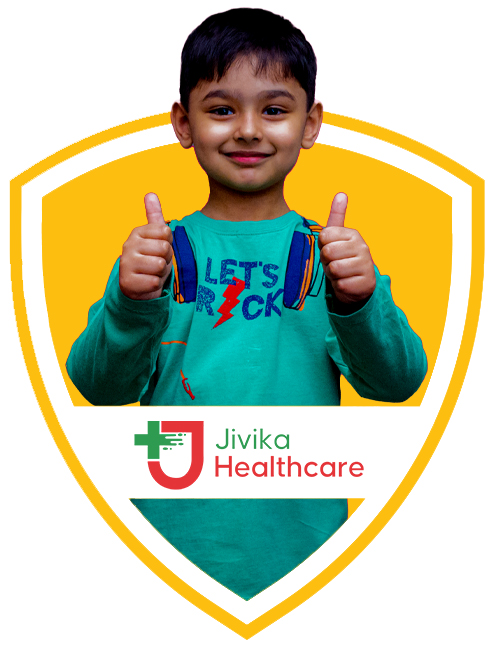 Child's Life Protective Shield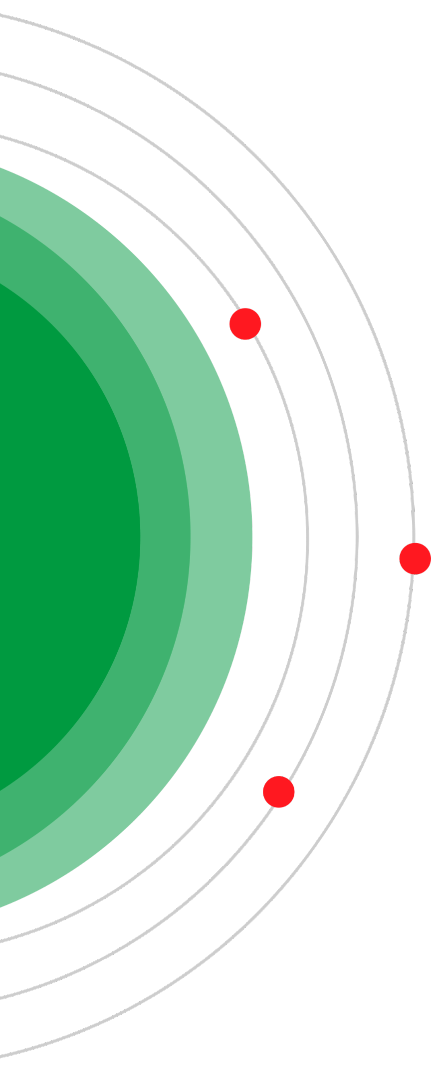 Why Choose Us
Affordable: India's 1st ever Subsidized Vaccination Service.
Near you: Find Jivika Clinic, a doctor-based vaccination center, within a 500-meter radius of your vicinity.
Safety First: Dedicated to WHO cold chain end to end standards for utmost protection.
Experience-Driven: Delivering accessible, cost-effective vaccines through years of experience.
Convenient Packages: Tailored designs for your ease.
Save Time, Money, Lives: Our effective solutions have a life-saving impact.
Customer-Centric Approach: Your well-being is our top priority.
Customer Testimonial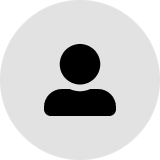 This was quite a nice experience today to get my child vaccinated. All representatives were informative and ready to answer the queries. Also, it was well organized with all the required precautions. Thank you team VaccineOnWheels.
Piyush Namra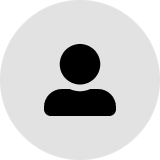 All staff was in PPE, hygiene maintained, sanitization done properly. Good setup.
Ravikiran Reddy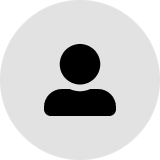 I am grateful to the entire team for their exceptional care and support during my recent visit. With the help of Dr. Sheetal and the nursing staff consisting of Kanchan sister, Sangeeta sister, and Vinod, our Healthcare Assistant, I received comprehensive guidance and care while receiving the HPV Cervical cancer vaccine.
Ankita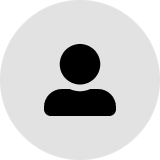 Everything is clean and hygienic. I am very satisfied with the service.
Sneha Vasekar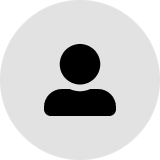 Had a very good experience. All safety measures were taken while giving the vaccination. The doctor was very cooperative and had explained/answered all questions asked. All other staff was very supportive. Overall very nice experience.
Rahul Telang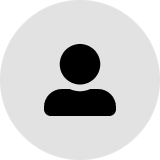 A fantastic setup and streamlined process, Thanks!
Jayant Bahulekar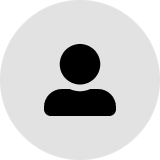 Very well organized, smooth and an awesome process, A big thank you. 10/10
Manoj raghuwanshi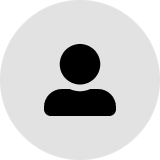 Very happy that someone takes this initiative in such a period when everyone is scared of going to the hospital. Thank you so much for all staff and Docs who are taking their life in risk for others. Thanks for organizers.
Vaibhav Narkhede
Latest News & Article
Nov 20 2023

In a bid to raise awareness about cervical cancer, Jivika Healthcare recently hosted an impactful program at the Christian Fellowship Center Ministries…

Read more

Nov 09 2023

Cervical cancer is a silent killer that affects millions of women around the world. Despite being a preventable and treatable disease, lack…

Read more

Nov 08 2023

At @VaccineonWheels, we believe in taking meaningful steps toward promoting health and well-being for all. It is with immense pride and commitment…

Read more